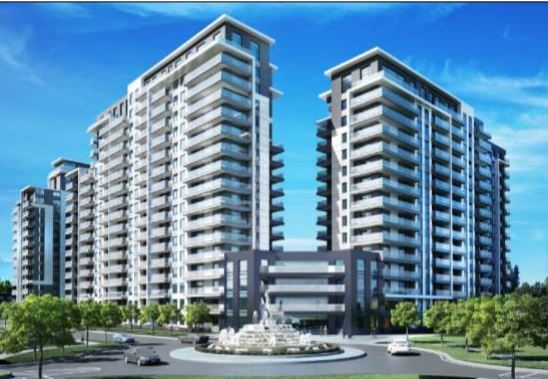 City politicians get first look at massive high-density development
It was a first glimpse at a major high-density development that could one day include 504 residential units on 5.8 hectares of land bordered by Southdale Road and Bostwick Road.
On Tuesday, city council's planning and environment committee received a draft plan for the major new development located within the Bostwick neighbourhood, planned by York Developments Inc.
"This is a landmark project for our community for decades to come," said Mayor Matt Brown. "Communities across Canada are looking at this project."
The project includes a variety of housing options including an 18- and 21-storey apartment tower, a mix of apartments and commercial and retail space, as well as two 12- and a 17-storey apartment towers.
"It's intended to be a vibrant, exciting place to live with a mix of housing types," said city planner Sonia Wise.
The subdivision would include stacked townhouses, public parks, recreational areas, senior citizens' buildings, as well as apartment buildings for handicapped people, all on three new roads.
"There are four different applications that are all related," Wise said.
Wise said the city still is working through issues and receiving and reviewing input from community.
"The application is still under review," Wise said.
Coun. Tanya Park called the development "a well thought-out neighbourhood," but said she wouldn't go into detail, noting the committee wasn't voting on it Tuesday.
If potential traffic and road-related snafus can be worked through, said Coun. Anna Hopkins, she believes the development is "the opportunity for a wonderful development."
A second public participation meeting is yet to be scheduled.