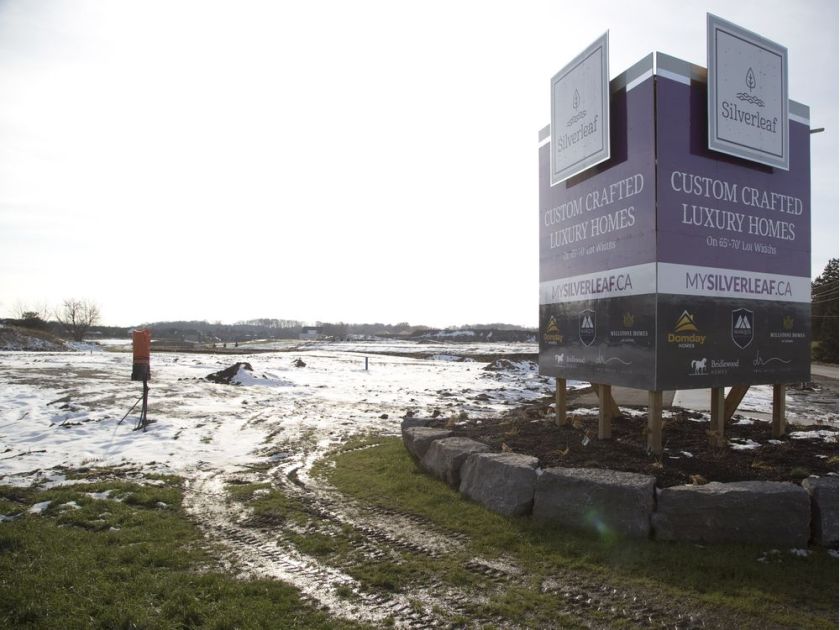 York Developments keeps building in London's southwest
York Developments continues to grow in southwest London, in ways both big and small.
On the heels of a massive, $500-million, six-tower development approved by city council for Bostwick Road, the builder will be back at city hall in December with a modest, 12-unit townhouse development proposed for Tillman Road.
That, however, will be just down the road from a subdivision of more than 200 homes, called Silverleaf, that York is building at Pack and Colonel Talbot roads.
It is also near more than 1,000 homes York is building at 1959 Wharncliffe Rd., along with a $150-million, 61,000-square-metre commercial plaza at 3405 Wonderland Rd., anchored by a Lowe's store.
"They own quite a bit of land there," Coun. Anna Hopkins, who represents the area, said of York. "They are building Silverleaf and plan on a lot of further development along Bostwick."
Adjacent to the Bostwick Community Centre, near where it will build 1,300 apartment units in its six towers, York also owns 300 acres of land it is planning to develop.
"We have not yet seen all they want to build. We need to know more about that. It is in the process. There is a lot," Hopkins said.
While she supports the investment in residential and apartment building the city needs, Hopkins remains concerned about too much building, too quickly and what that will mean for traffic congestion in the area.
"I think the developer works well with the community, but we have to do our due diligence. We have approved a lot there," said Hopkins.
Work on Silverleaf is now underway on 40 hectares. It will also feature medium-density development, in the form of townhomes. A second phase is also planned for the site, but the city does not yet have a plan for it, said Matt Feldberg, a city engineer with development services in the city.
"It is essentially about available land, there is a lot of area there for single-family homes, which developers are focusing on," said Feldberg of why the area is popular.
"It is also about affordability," he said of the growth in townhouse and highrise building. "With high density there is more types of housing available, more people can buy homes."
As for traffic in the area, the city is now studying road capacity through an environmental assessment, and Southdale Road may be widened to four lanes within five years, he said.
But there are more developers than York building in the southwest. Sifton, Auburn, Southside and Z Group are also building or planning to. Southside is now building its sixth phase of Talbot Village on Colonel Talbot Road.
"There is a lot going on there," said Feldberg.
York remains one of the busiest builders in the city — it's also recently won approval for a 31-storey highrise on King Street downtown, across from the Covent Garden Market.
As for its Wharncliffe Road development, in 2015 York was approved to build 200 single-family homes and 900 medium-density units at 1959 Wharncliffe Rd. over 10 years.
The single family development is largely underway and the townhouse development is looming, said Feldberg.
For the 12-unit townhomes on Tillman Road, the land is already zoned for townhouse development. The project is going to the city's planning and environment committee in early December for a minor rezoning, allowing the homes to be built on an irregular sized lot, said Catherine Lowery, a planner with the city.
"It is a technical application, they have to demonstrate it is a viable development," she said. York could not reach a deal with an adjacent landowner to make the lot size more regular, she added.