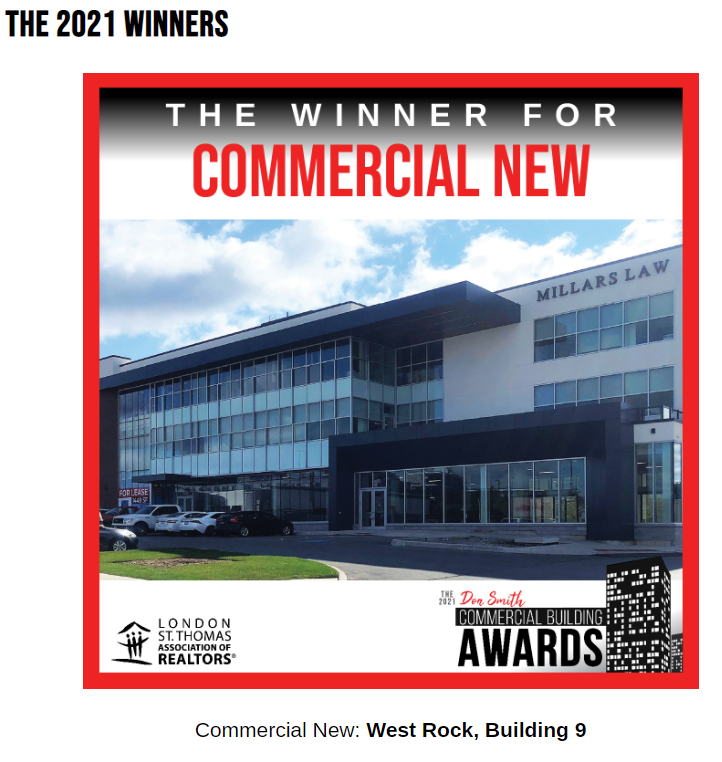 LSTAR's "Commercial New" Award Winner
Recipients of The 2021 Don Smith Commercial Building Awards were announced at the annual LSTAR gala on February 22, 2023.
York Developments' is honoured to have been named the recipient on the "Commercial New" Award for our Westrock Building 9, designed by Matter Architectural Studio. This beautiful building is the centrepiece of the Westrock commercial development in the west end at Oxford Rd and Westdel Bourne.
Projects are evaluated on the following criteria:
Building, development or renovation located within LSTAR's jurisdiction
Design and innovation
Addresses a specific developmental need within the community
Sensitive to the environment
Completed between August 1, 2019 and July 31, 2021